Over the years we have seen different new features on WhatsApp, statuses, disappearing messages, disappearing photos and videos, stickers, fingerprint lock, etc. The newest of these additions to the messaging app is its video call feature, allowing you to blur your background or enable portrait mode. This feature comes months after Apple updated the Facetime app, adding the same background blur option.
Since the introduction of the video call feature on WhatsApp, this is the major addition that has been made to the feature and it is a step in the right direction. Considering that not everyone wants their background to pop brightly during a video call, portrait mode also helps bring the subject into focus and eliminate background distractions. That being said, here's how to enable portrait mode or blur your background on a WhatsApp video call.
Advertisement – Continue Reading Below
---
Read more: You Can Make WhatsApp Calls From Your Computer – Here's How
---
How to Blur Background on WhatsApp Video Call (Portrait Mode)
This is only present for the iOS version of WhatsApp for now as long as you are using iPhone XR or later and have iOS 15 or later installed. After that just head to your WhatsApp;
Video call whoever you want to call and swipe down on the right side of your screen to reveal the control center.
Click on the effect thumbnail just above the connectivity options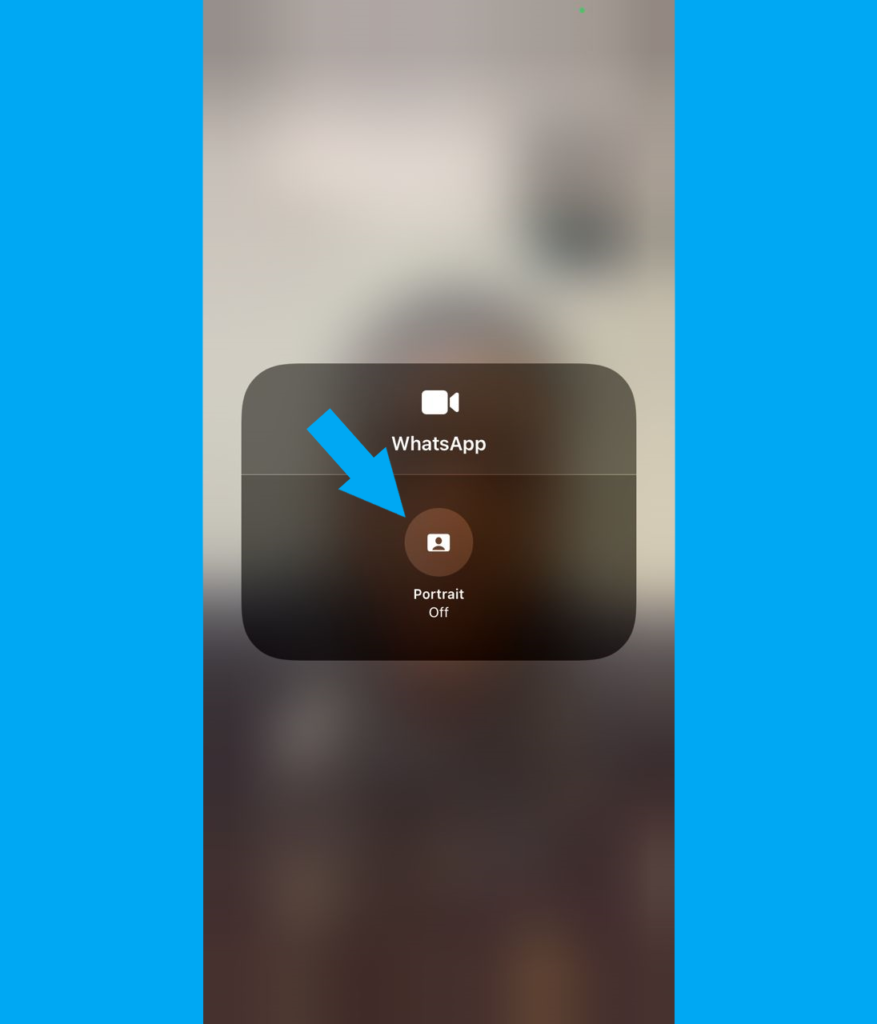 There, click on the portrait icon and it will change from "portrait on" to "portrait off"
This would automatically blur the video call background and you can turn it off by following the same step as before.
There is no specific timeline as to when the feature will be available for Android WhatsApp users, but we will surely let you know when it is.
Related