Parents, we know that sometimes you need help keeping the kids busy. Whether you need time to do some chores or just need an uninterrupted 30 minute break.
Reduce parenting stress one setting at a time with these mobile device hacks for the tough times.
Secure your screen for children
Sometimes all your little ones need is to sit back and relax with Cocomelon. But if you use your mobile device, how do you prevent them from accidentally messing up your phone or worse, completely resetting your device (it can happen).
With an iPad or iPhone, you can enable "Guided Access" to lock the screen to the app you want.
You want to go to Settings > Accessibility > Guided Access and turn it on. Now, when you're in YouTube Kids, all you need to do is triple-click the sleep button to completely turn off the screen.
You can also do the same for Android. Go to Settings > Security > Advanced > Screen pinning, then enable the feature by setting a PIN.
Select the app you want to restrict the device to and you're done. The only way to unlock the device is to enter the PIN you set earlier.
Use your phone as a baby monitor
When you're traveling with the baby, your iPhone can act as an emergency baby monitor, which can send an alert to your Apple Watch if it detects that your baby is crying.
To enable this feature, go to Settings > Accessibility > Sound Recognition. Choose "crying baby".
Alternatively, you can use a second phone as a video baby monitor. Simply set up your phone to call the phone next to your baby.
Remember to keep both phones charged!
Help baby sleep better with background sounds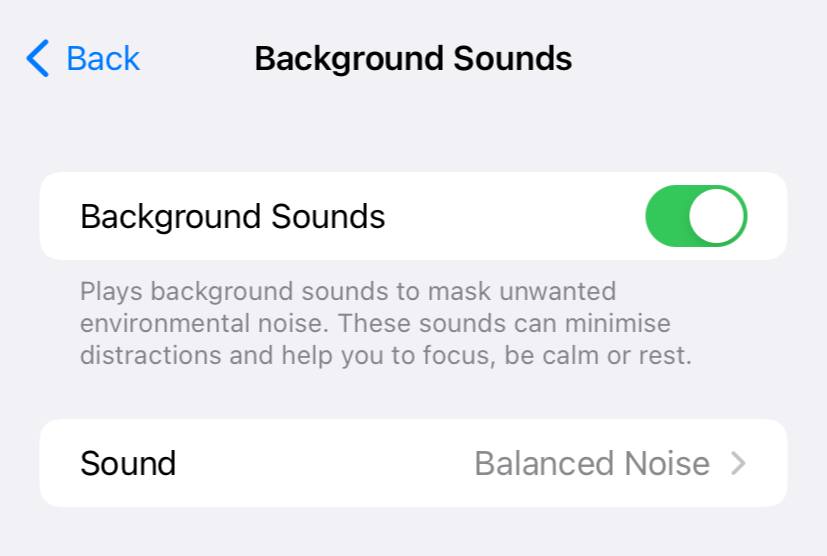 Research has shown that white noise can help babies fall asleep easily. It helps create a comforting environment and drown out outside distractions like your noisy neighbors or the TV playing in the lobby.
Although you can search for white noise on YouTube, your iPhone already has it built into iOS.
To do this, head to Settings > Accessibility > Audio/Visual (under Hearing) > Background Sounds to find "balanced noise".
You can also ask Siri to play white noise. On Android, just call "Hey Google" to ask to play white noise.
Take clear photos of your children who can't stand still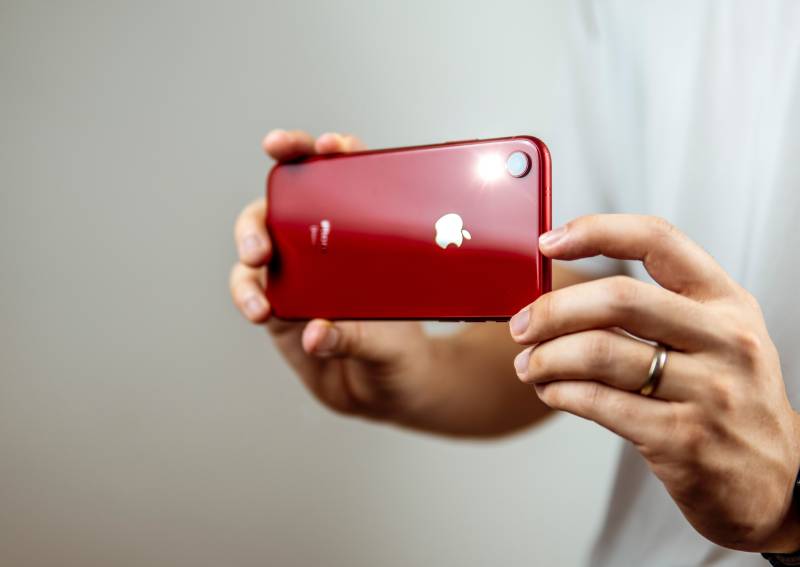 It's nice to look at the family photos, until you see the blurry photos of your children. If your kids are the type to stand still, here's a way to capture a clear shot of that candid moment at the playground.
[[nid:592721]]
Most newer cameras are capable of capturing the moments even before you press the shutter button.
On the iPhone, you need to activate "Live Photos" (on the camera app, look for a small circle at the top right). Now when you select the photo to edit, you can scroll and choose the photo that got its best smile or pose.
For Android, it is different between devices. On Samsung, it's called "Motion Photo," a small square icon with a play button in the top right, next to the thumbstick.
You can also try "Single Take", which gives you a variety of automatically created styles, angles and formats.
Remember milestones with captions
Are you the forgetful type? Can't find that photo of your baby's first steps? One way is to create an album in your gallery and fill it with relevant photos so you can easily find them later.
Another method is to add captions to your photos, so you can find them later using your device's gallery "search" function (a magnifying glass icon).
On iPhone and iPad, just select the photo you want and swipe up or tap the "i" at the bottom. You should see a space that says "Add Caption" on Apple devices or "Add Description" on Google devices.
Now you can easily display "baby's first walk" when you want to show the photo!
This article first appeared in Wonderwall.sg.