On the final day of Power Morphicon, your Resident Ranger Writer had the chance to chat with Ciara Hannawho played Gia, the Yellow Ranger, from Power Rangers Megaforce and Super Megaforce.
Check out our interview below.
SuperMega chat with Ciara Hanna!
HRT: What was one of the best parts of the switch between Megaforce and Super Megaforce?
CH: We didn't know we were doing a second season; they were afraid that we were going to run away from him. It was a very big and terrifying honor – you literally have these big boots to fill, representing all of the Rangers. It was terrifying, but dizzying to be able to do the ranger calls we grew up watching. It's kind of unbelievable and I'm very happy to cheat so I can get to one of them.
HRT: Did you feel extra pressure knowing that Kaizou Sentai Gokiger, your sentai counterpart of the season, was so popular here in the United States?
CH: Yeaaaaaahhh… It definitely was! I think the hardest part for all of us was really making a smooth adjustment. Often the characters can be different, but I was lucky that Gia didn't change much. I know Azim [Rizk] and John [Mark Loudermilk] struggled with their characters.
HRT: I think Azim is still wondering what this simple explanation is… (We both laugh)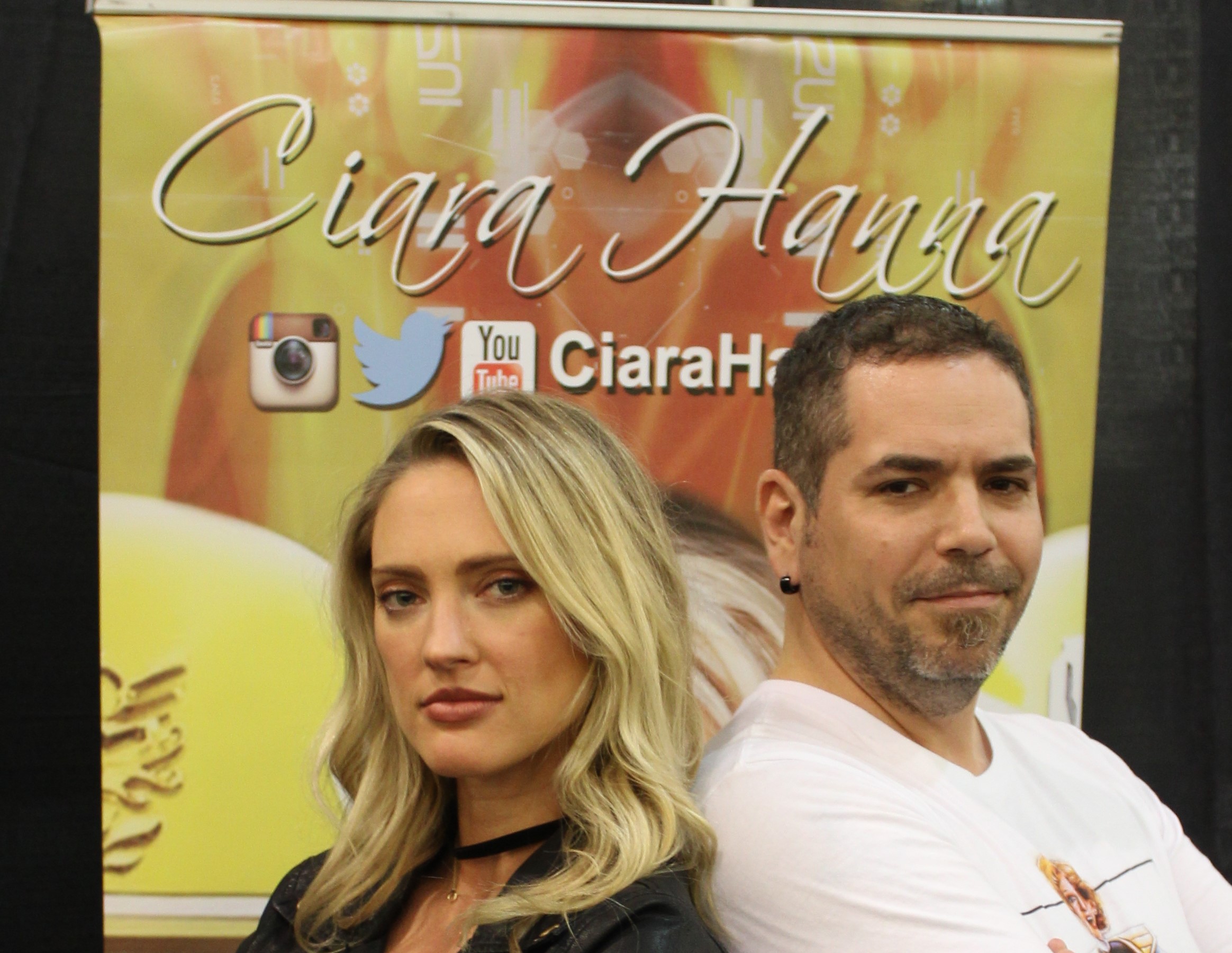 HRT: You have done other projects in the Power Rangers universe. What was it like to be on set with bat in the sun and resume your role with JDF?
CH: It was so nice. First of all, it was such an honor for Jason David to ask me. When he came to our set for the legendary battle, we linked him with his daughter Jenna. For some reason I am very attracted to certain people and vice versa. He randomly thought of me and I was like "UH YEAH!" Then I met Aaron, Shawn and the rest of the BitS team. I have made several videos with them at this point. Now we are working on The legend of the white dragon, it is an honor honor honor always. JDF is a very passionate, loving and sensitive heart and soul. He's a mix of so many things and a great person to connect with and such a generous person to the fans.
HRT: Can you give us SPOILERS for The legend of the white dragon?
CH: My character's name is Vanessa. A lot of my scenes are with Aaron and he's playing the opposite of Jason's character. I'm still around Arron's characters, that's all I can really say….
Thoughts from THE GRID
Ciara was an absolute pleasure to chat with with a huge smile on her face. You could tell all weekend that she really enjoyed all of her fan relationships and was happy to be back with everyone.
Be sure to check it out in The legend of the white dragon co-starring Jason David Frank which will be released later this year.
While you're there, head over to our This hashtag shows Facebook page for all your Power Rangers news.
Please consider following me personally on GAME ON THE CUFF on other social media platforms.
Follow ThatHashtagShow.com for all your latest Power Ranger news and "May the Power Protect You!"
Keep reading: